In this museum, Kinjiro's Kida work of art not only is exhibited, but also the another exhition unique and the concert, etc. have been held.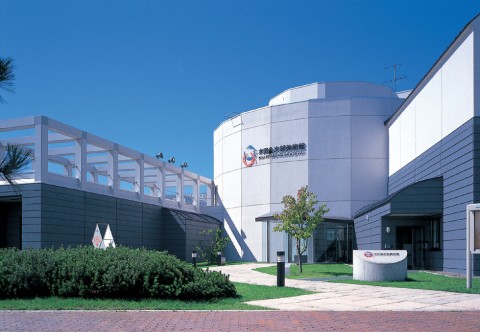 Kinjiro Kida is famous for a painter as a painter represent Western-style painting.
Kinjiro Kida~ He is a painter that is represented as a painter of western style painting in Hokkaido. He was born in 1898 in Iwanai. He bought up passion to a picture while continuing fishery. He met a fateful encounter with TakeoArishima made a novel to exchange with Kida young man, and it published it befor long as "THE AGNOY OF COMING INTO THE WORLD". And He decided to spend and draw painting a life in Iwanai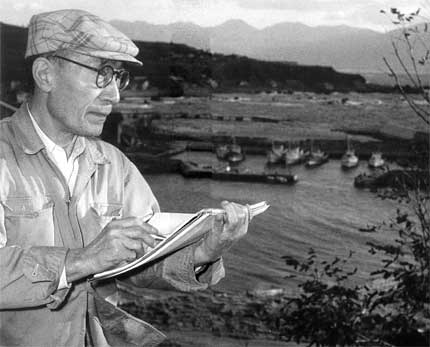 He continued drawing nature around Iwanai in severe fisherman life while taking encouragement ofArishima. After death of Takeo Arishima, he abandoned fishery of business, and he devoted himself to a painter.
About more than 1500 points of his work were destroyed by fire by wanai big fire in 1954. After big fire, he continued energetic creation. He opened up an original image boundary without leaving Iwanai of his hometown through out the life. He died by the brain hemorrhage in 1962. It was age at death 69 years old.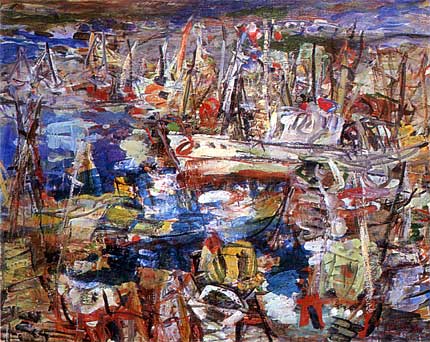 In this Kinjiro Kida art museam in Iwanai marine park, it is on display dynamic works. You can feel form of various art with an art museum and a memorial of a neighborhood.
In this museum, Kinjiro's Kida work of art not only is exhibited but also the another exhition unique and the concert, etc.
Kinjiro Kida official HP
●Open/10:00~18:00(The entrance to 17:30)
●Closed/Monday(However the next day on holiday)
Year end and new yrar(December 31~January5)
●Individual change/Adult 500yen、High school student 200yen、School children 100yen
Group charge(More than 10 people)/Adult 400yen、High school student 150yen、School children 80yen
●Location/3-51,Mandai, Iwanai Tel 0135(63)2221 Fax 0135(63)2288
---